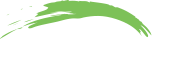 WHAT IS LEAP WEEK?
LEAP Week is an in-person and online, 5 day motivational leadership program which equips students with the knowledge, life skills, and confidence to achieve higher personal, academic, and professional goals.
LEAP Week's curriculum helps youth identify their goals and is proven to develop the essential skills needed to achieve success.
LEAP Week brings incredible guest speakers and lectures to motivate participants and prepare them for success in college and their career.